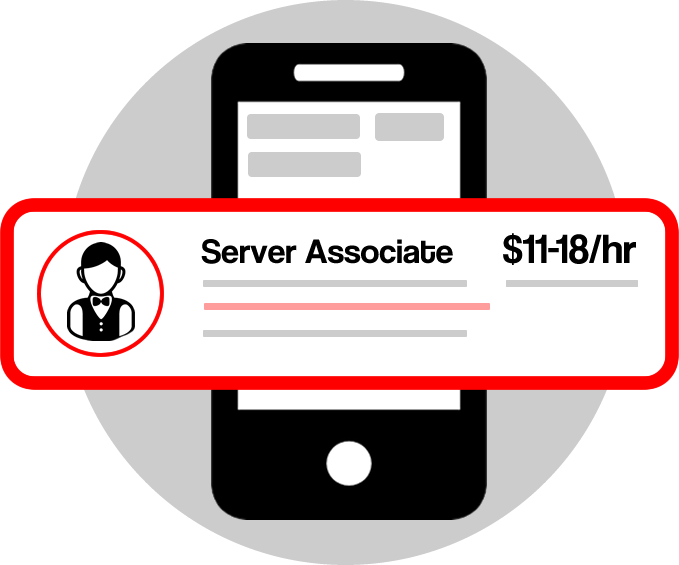 Grab a Shift
You're instantly alerted when businesses post new shifts that fit your availability.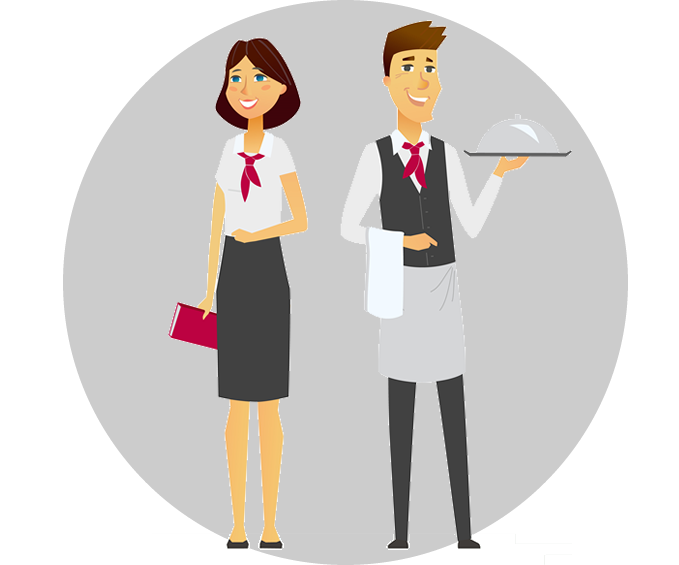 Do Work
Before a shift you review the requirements and show up prepared and ready for work.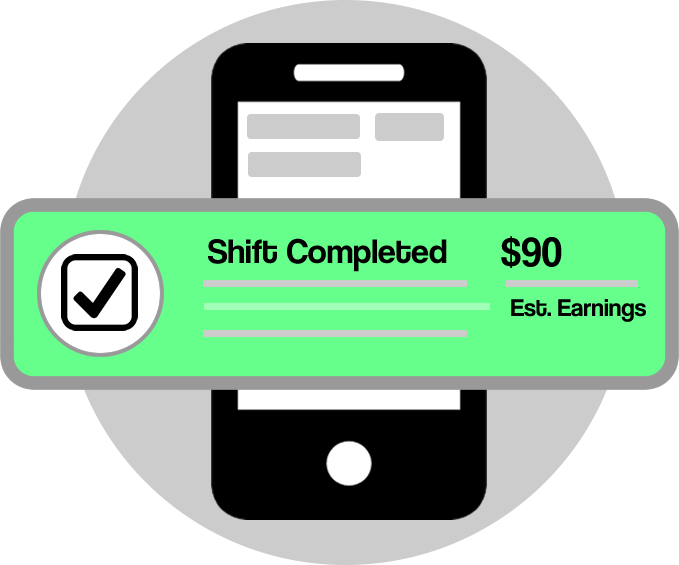 Get Paid
The manager confirms your hours and your money is deposited weekly.
ShiftX FAQ - Shift Seekers
Posting Your Shift For Coverage?
Can't make one of your scheduled shifts? In ShiftX, we call this a Shift Swap and we make it easy to help you find someone to cover your shift!
How Do I Sign Up for ShiftX?
Get Started Using ShiftX in Minutes.  Using ShiftX allows you to view your schedule and communicate with your co-workers and manager from any computer or mobile device.   You'll be wondering how you lived without us!
How Do I Know When My Shift Gets Picked Up? 
As soon as your shift is picked up by a co-worker or certified team member, the manager in your location receives a notification. You will receive a notification when your Shift Swap has either been approved or rejected by the Manager.   If it's Approved the shift will be removed from your schedule and moved to the team member who picked it up.
Do I Have To Use My Full Name?
To make sure your shifts are assigned to you from the schedule you must use your first and last name. 
Can My Co-Workers See My Information?
Your profile in ShiftX is only able to be viewed by you and managers in approved locations. Your co-workers can see your name in ShiftX and your picture if you choose to upload one to your profile. 
Why Do I Have To Use My Phone Number?
Using your phone number when setting up an account in ShiftX allows us to associate one account with a device.   Once you register your phone number you'll be able to login to ShiftX from your mobile device or our web platform.